Submitted by justin on Thu, 23/02/2012 - 14:26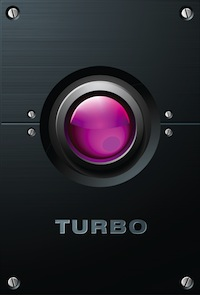 We've hit the Turbo button on Smart Converter and Smart Converter Pro!
The 'smarts' behind Smart Converter mean that we often don't need to convert a video when going from one format to another. This gives you lightning fast conversions.
For times when we can't do a 'smart' conversion, we have to do things the regular way, which can take a while.
Up until now Smart Converter only used one core of your CPU in regular mode. Now Smart Converter and Smart Converter Pro use all cores of your CPU. With all new Macs now shipping with Quad Core CPUs, multi-core processing means that Smart Converter will go at least 4 times as fast for regular conversions.
This update also includes a few bug fixes and a re-vamp of the way we handle Flash Video conversions. Any problems you might have had with flv video will now be fixed.
Get the latest version of Smart Converter and Smart Converter Pro from the Mac App Store or direct from Shedworx