Submitted by justin on Wed, 22/06/2011 - 08:52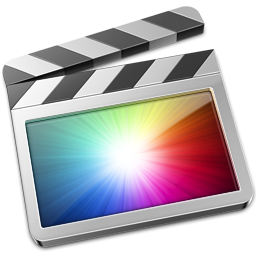 Final Cut Pro X is here!
Today we fired up Final Cut Pro X for the first time to see how it goes with AVCHD editing and support.
Getting Started
Final Cut Pro X looks a lot more like iMovie than the old Final Cut Pro.
On startup, you have the Event Library in the top left. This Event Library looks just the same as the iMovie Event Library that you see down the bottom of the iMovie window.
The Final Cut Pro X Event Library replaces the previous Asset Browser window, so that you can now browse assets from all of your imported Events, rather than assets from the open Project only.
In the bottom of the Final Cut Pro X window you have a Project browser, which is similar to the Project Browser you see up in the top left of iMovie. This allows you to open Projects from within Final Cut Pro X rather than loading each Project from the filesystem.
Overall, Final Cut Pro X is very similar to iMovie in the way it deals with Events and Projects. iMovie users will find it much easier moving up to Final Cut Pro X than moving up to the old Final Cut Pro 7.
AVCHD support
FCPX claims 'Native AVCHD Support'. What does this mean?
Importing
FCPX can import AVCHD video from an AVCHD camcorder. The difference this time is that FCPX does not have to convert to ProRes as part of the import workflow.
Note that the import process does 'rewrap' the AVCHD video file to a QuickTime container. This means that the video and audio streams from the file are unaltered, but they are re-wrapped to a QuickTime format.
A nice option on Import is the ability to 'Create Optimised Media' when importing. This allows you to convert to ProRes on the way in, if thats what you still want to do. Going to ProRes will still be important when working on older, lower powered Macs.
Final Cut Pro X will still not import a stand-alone AVCHD video file. Importing AVCHD still requires access to the original AVCHD camcorder, or a valid Camera Archive disk structure.
Editing
Once you get through the import process, editing is smooth and easy. No rendering is required - the AVCHD just works.
We haven't done extensive edit testing yet - that will come soon. We will look at mixing AVCHD formats (e.g. 1080p and 720p) on the timeline.
Exporting your finished Movie
FCPX gives you some basic exporting options from within the application, but to do anything fancy you still need to use Compressor. Compressor is a Apple's full-featured video converter available via the App Store.
FCPX now includes AVCHD DVD exporting from the Share menu. You can take a project and create an AVCHD DVD which will play back on most Blu-ray players. You can also create a Blu-ray disc, but you need to have an external Blu-ray burner for this.
Buying
FCPX is now $300 US. Compressor (multi-purpose video converter) and Motion (for titles and special effects) are $50 each. No sign yet of Color (used for colour correction and tuning in video), but Color is only for Pros.
That brings the new 'Final Cut Studio' equivalent to the grand total of $400, down from $1,200 for its previous version.
FCPX, Compressor and Motion are only available on the Mac App Store. This is great news as you only have to buy it once and you get it on all your machines. Its not such good news if you installed Final Cut Pro across many machines under different Apple IDs in the past (not that anyone would do that).
As a side note, Compressor is now available for the first time as a stand-alone app. This means that for $50 US, you can now have a top quality video converter from Apple without having to buy Final Cut Pro as well.
What happened to Final Cut Express?
Final Cut Express used to be $200 compared to $1200 for Final Cut Studio. With FCPX now down to $300, Apple doesn't need to provide a 'budget' version of Final Cut. At $300, FCPX is now a realistic 'step up' option for home video editing enthusiasts as well as any video editor that needs something more than iMovie.
Wrap up
Final Cut Pro X now supports native editing of AVCHD video, but still requires you to import from a Camera or Camera Archive. If you have stand-alone AVCHD (.MTS) video files, you are stuck.
You can now create AVCHD DVDs from a Final Cut Pro X project. These DVDs will play in Full HD on most Blu-ray players sold today.
Final Cut Pro X contains improved, but not complete AVCHD support. Final Cut Pro X still does not support the workflow of 'Editor to HDTV playback' without going through a Blu-ray player or AppleTV (not that AppleTVs are anywhere near Full HD capable). The Shedworx Full HD playback workflow is still the best way to go straight from an edited Project to playback on a HDTV.
Overall, Final Cut Pro X is far easier to get started with than its predecessor, Final Cut Pro 7. It will be interesting to see what the Pros think of it, but for the prosumer and part-time video editor, Final Cut Pro X is a winner.