Submitted by justin on Mon, 11/03/2013 - 09:28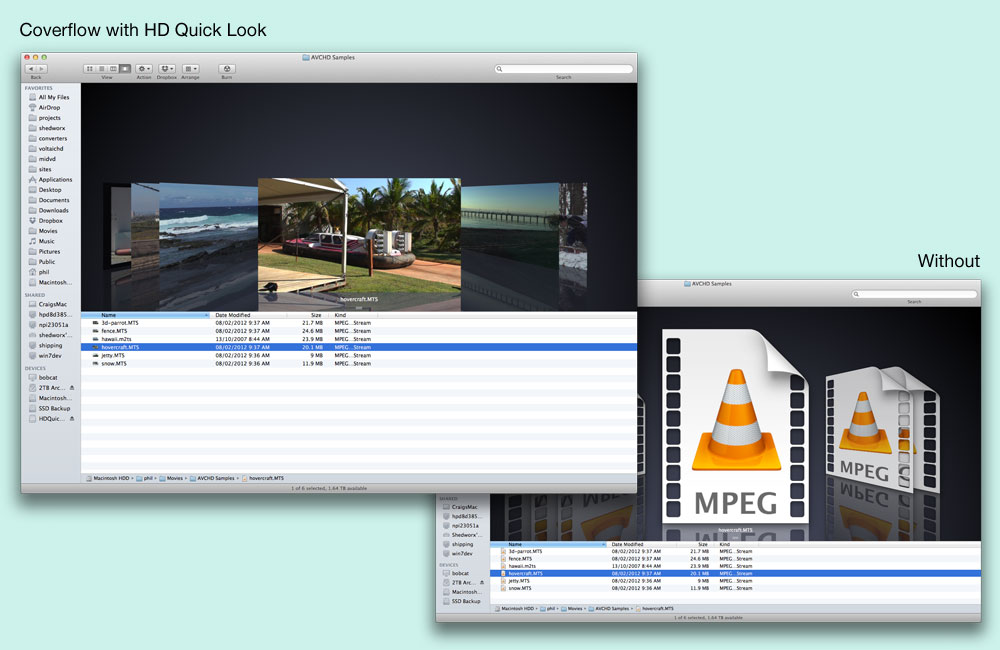 HD Quick Look lets you see a thumbnail preview of any AVCHD movie file, right inside Finder.
The activation process for HD Quick Look under Mountain Lion has been broken by the new way Mountain Lion works, so rather than just drop HD Quick Look, we've decided to make it free for everyone!
You can download it now for free and put it on any Mac running OS X 10.7 or later.
We hope you like it!