Submitted by justin on Wed, 04/05/2011 - 21:19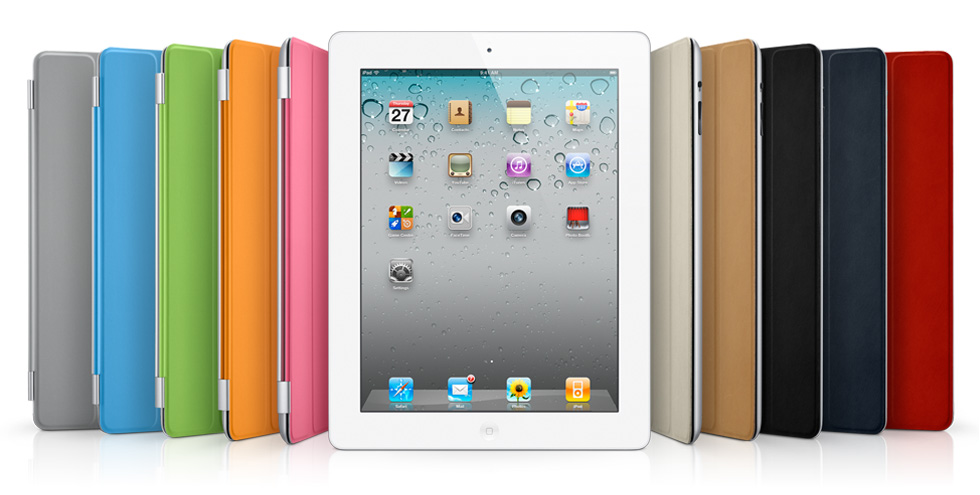 iPad2 first impressions
We've got our first iPad 2 here at ShedWorx so it's time for a quick review.
It's Thinner and Lighter
This is no surprise to anyone, it actually makes a difference. The new iPad is thinner (8.8mm vs 10.4mm for the iPad 1) and a bit lighter (600g vs 680g for the iPad 1). These aren't huge changes, but the new iPad feels lighter and smaller in the hand.
Smart Cover
Get the Smart Cover! It's a big step up from the previous covers, although the back of the iPad is still exposed. To cover the back of your iPad I recommend something like Gelaskins. These are just glorified stickers, but they do the job.
Speed
The new iPad is a bit quicker, mainly for things like loading complex web pages. For general stuff like email, using apps, etc you won't notice a difference.
Cameras
The front facing camera is good enough for FaceTime, but thats all. The rear-facing camera is nowhere near as good as the iPhone4 camera for video or stills. It does work though and its better than nothing.
iMovie
I have to mention iMovie for the iPad. This is a great little app which you can use to create really good movies and even publish direct to YouTube.
The rear-facing camera isn't much good for shooting video, but there are other options. We'll be exploring iMovie for the iPad in more detail in an upcoming post.
3G
This is nothing new for the iPad 2 but if you are going to try out the iPad you have to try out 3G. My first iPad was wireless only, then I went to a 3G model. Having the Internet always on makes a huge difference to your iPad. You quickly forget about wireless networks and all that stuff, because it doesn't matter any more.
Even if you use your iPad on the road a fair bit, it won't use much data. I've been on a 1GB plan for the past year and never even got close to using my quota. As long as you save your YouTube uploads for when you get to Starbucks you'll be fine.
Bottom Line
The iPad 2 is a major improvement to the original iPad. If you've been sitting on the fence about whether give an iPad a go, it's time to try one out.
After a couple of week of using the iPad every day, my top two improvements for the iPad2 (in order) are:
smart cover - this really makes it easier to use
thinner, lighter, faster - the combination of minor improvements in these areas make the iPad bit easier to use
If you have an iPad 1 already and are happy with it, stick with it. The iPad 3 will be out before you know it!