Submitted by justin on Mon, 10/12/2012 - 08:30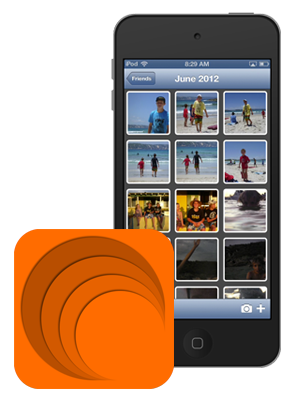 Following a quick review by Apple, and approval on first attempt, Loops for the iPhone and iPad is available now!
Loops is our new secure photo sharing app and service that makes it easy and safe for you to share photos with people you trust.
All you need to do is download Loops, sign up and start taking photos. Loops takes care of the rest, keeping all your photos synced to our private cloud servers.
When you're ready you can get your friends and family to join any of your Loops. They will then see anything you add, and you will see anything they add to your Loop.
It couldn't be easier!
Loops also has a version for the Mac. Loops for Mac lets you see and organise all your photos in all your Loops, as well as allowing you to import other photos from your Mac, and export complete Albums or individual photos to your Mac.
Loops for Mac is in review with Apple now for the Mac App Store, but it is available now from Shedworx.com if you'd rather not wait.
We hope you enjoy Loops!