Submitted by justin on Wed, 06/07/2011 - 08:00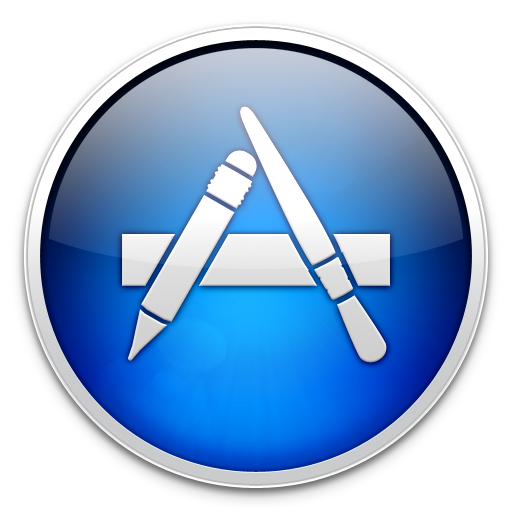 The Mac App Store is 6 months old today, so let's look at what's good and bad about it.
The Consumer Perspective
There is no doubt that the Mac App Store is a winner for consumers.
The Pros
Here is the good side of the Mac App Store:
Multi user licence - I can buy once and install on all my Macs. This will save me a lot of $ over the years.
Single point updates - I can update all my apps from one point.
Peace of mind - while I already knew, trusted and liked my apps, when finding something new I will be a lot more confident that the apps aren't flaky or malware, knowing that Apple have checked them
Easy purchasing - every software developer that I bought stuff from had a different payment process. I hate putting all the details in every time I want to buy something, not to mention the security risk of deciding every time whether the payment site they are using looks OK or not. With the Mac App Store it's all linked to your iTunes account and you don't even need your password if you've set that to be remembered.
Based on how the Mac App Store has worked for me, I don't think it will be long until an independent software developer will only be able to sell via the App Store. The exception to this is the kinds of apps that Apple won't list, like network monitors, downloaders and things like that.
The user experience is excellent and it's just plain cheaper than the old way. Add to that the safety factor of knowing these apps are Apple Tested and the App Store is a winner.
The Cons
From a consumer perspective, the App Store is pretty much all good. A couple of things to keep in mind:
Licence lock down - Apple has never locked down it's software to a single machine. You install any app as often as you like and the software will just check that only one copy is running at any point in time. This worked well for companies that ran software infrequently but on many machines. This is no longr possible. Also, borrowing your friend's copy of iLife to upgrade you system won't happen any more. You have to buy it yourself!
Special Apps - a whole class of apps will never make it to the App Store. You will have to buy these apps separately which will become annoying as most of your apps will be managed via the App Store.
Migrating to a new computer
I bought a new MacBook Pro earlier this year so I thought it was a good time to check out the Mac App Store and see how it helped the laptop setup process.
I run a fairly common computer setup with an iMac for home and a laptop for work.
I upgraded OSX to the latest version on both machines and purchased all the apps that I have been using for a while. I had already purchased the apps the old way, but I was going to need them all on the new laptop, so I needed to buy them again anyway.
The best thing about the Mac App Store from the consumer perspective is that every purchase is a "family" licence where I can install the software on all my Mac computers. I've got 3 Macs now, and that will only grow so this is a big plus.
On to the migration. I ran the Mac Migration Assistant from old to new laptop (over AirPort) and 16 hours later was done. All the App Store apps were there and I just needed to re-enter my iTunes password the first time I ran each one. Too easy!
Now all three of my Macs have the same set of custom apps which I can update with the click of a button on the App Store.
The Developer Perspective
At Shedworx we didn't jump straight into the Mac App Store because we were getting ready for our trip to MacWorld and finishing off Cosmos. We also wanted to try it out for ourselves to see how it worked.
We tried it out early on and decided to jump right in.
Today all of our Mac apps, except Jaksta and HD Quick Look are listed on the Mac App Store.
Here's why two of our Apps aren't listed:
Jaksta - requires admin access to listen on the network interface for downloads. Jaksta's big technical strength is it's abilty to run outside of any application and pick up any download entering your machine. Requiring admin access is outside of the App Store guidelines which is fair enough. The full version of Jaksta will not ever be able to run on the Mac App Store.
HD Quick Look - this is a QuickTime plug in so needs an installer to run when setting it up. It also copies it's plugin into a special QuickTime plugins folder, which isn't allowed under the Aop Store guidelines
The Pros
The App Store is a great place for customers to buy apps. For us developers it also contains a huge number of benefits:
Discovery. It's a big world out there. It's hard to get noticed for some of our smaller apps. Our less popular apps have seen a big sales improvement since going on to the App Store.
Purchase. The purchase process on the App Store is second to none. We can never make it as easy as Apple does when it comes to buying. This results in more sales.
Testing. Apple actually tests your stuff. Apple picked up a couple of bugs we had missed when putting up our apps. We fixed them and they're live now.
Support. We get almost no support emails from our App Store sales. This is because Apple has conditioned customers to not expect software support. It's making our life easier!
The Cons
There are some negatives to the App Store.
Won't list some kinds of apps. Jaksta and HD Quick Look won't be listed because they don't fit in. This is disappointing, but I can see why Apple don't want to support these kinds of apps
No bundles. It's no secret that we want you to buy the Shedworx bundle rather than just one product. We don't have any ability to upsell to a bundle on the Mac App Store. We can still use in-app promotions to highlight features of our other apps though.
No customer details. We run a mailing list where we send out news, run the occasional survey and generally try to understand our user base better. This is all gone with the Mac App Store. Apple owns the customer and as a developer you will never know who they are. As a software developer we have to come up with other ways to find out what is going on.
Impact on regular sales. As soon as the Mac App Store opened we saw a reduction in sales from www.shedworx.com. Since listing on the Mac App Store we have more than recovered these sales. This makes Mac App Store listing mandatory for us and I'm sure all the other software developers are finding the same thing.
There is one thing I haven't put on the Cons side which most other developers list. It's the 30% Apple commission. I havent listed it because I see this as a cost of using their store. They handle all payments, reduce support and provide us with a new customer base that would possibly never get to our site to find software.
The Bottom Line
The Mac App Store is great way to buy apps. The ease of purchasing, peace of mind and multi-seat licensing making it a real winner compared to the old way of buying apps.
There is anecdotal evidence out on the web that a large percentage of people don't buy software from anyone but Apple. If this is true, the App Store will open up a huge new market for small software companies like Shedworx.
There are a few restrictions about what can be sold on the App Store which hold back some developers. These restrictions will force us to look at our apps in a different way to make sure all our stuff can get into the App Store and get in front of millions of potential new customers.