Submitted by justin on Wed, 23/01/2013 - 07:18
We're coming to MacWorld! Again!
We're all set and heading to MacWorld in chilly San Francisco in a few days time.
Shedworx will be in booth 1010, on the right hand side of the Expo hall, near Appalooza.
Its been two years since we were at MacWorld and a lot has changed for us in that time.
The biggest thing for us has been Smart Converter. Smart Converter is the number one free video converter for the Mac worldwide and Smart Converter Pro is the top rated, most popular and highest grossing video converter on the Mac App Store. Through Smart Converter and Smart Converter Pro, Shedworx software is now on a significant percentage of all Macs out there. This means a huge number of people use our stuff, and we can't wait to talk to people about it.
If you're in the Bay area, we'd love to see you down at MacWorld. As part of our booth package we have an almost unlimited number of Expo passes to hand out, so if you want to save $25 on the door charge, drop us a line at support@shedworx.com and we'll have a pass waiting for you at the door.
Among other things, we will be selling the MacWorld SUPERBUNDLE! All of our apps in one super bundle for $40 - a discount of 80%, available only on the Expo show floor.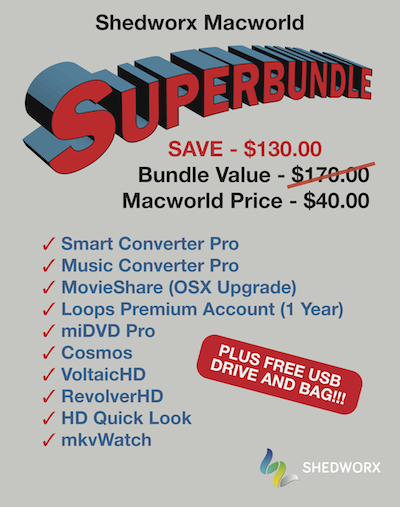 Here's the flyer we will be handing out...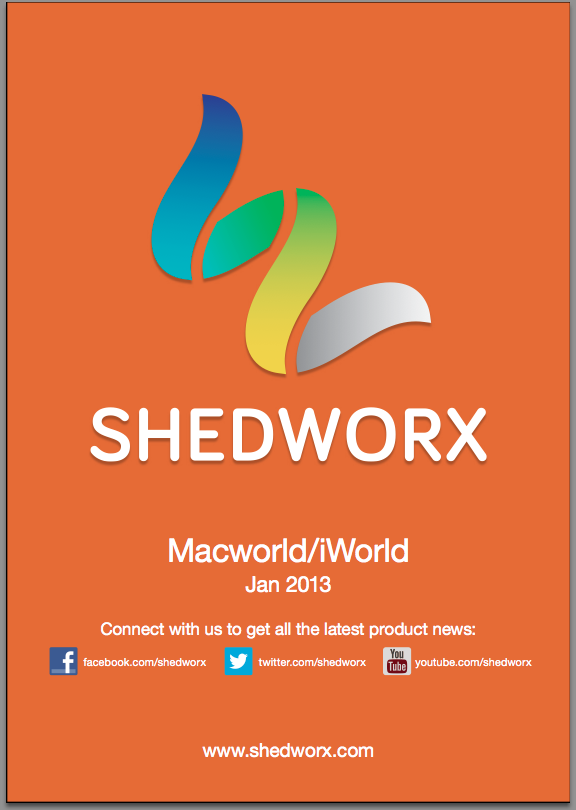 For those who can make it to MacWorld, we can't wait to see you there. For those who can't, stay tuned, we'll have our MacWorld post and photos up real soon!