MovieShare is the easiest way to share movies between any iPhone, iPad, iPod Touch and Mac.
MovieShare - just tap to share
MovieShare gives you all this:
One Touch Sharing - quickly share movies between your iPad, iPhone, iPod Touch and Mac.
All your friends - share movies with all your friends! No Apple IDs, no iTunes syncing, just easy sharing.
Anywhere - share movies anywhere you can get onto WiFi.
Any Device - MovieShare supports any Apple device. That's every iPad, iPhone, iPod Touch and Mac! Check out the Mac OSX version of MovieShare now!
Any Movie - Send almost any movie to MovieShare and it does the rest.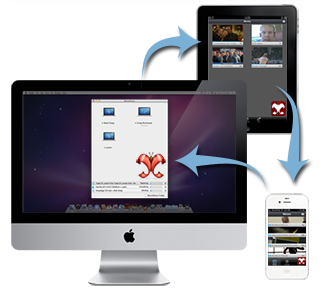 Requirements:
Other Information: