Submitted by justin on Tue, 08/09/2009 - 15:19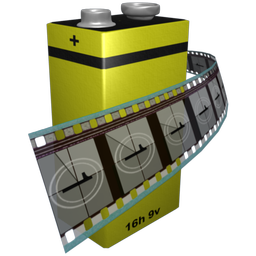 VoltaicHD for Mac version 2.0 is now into Beta testing, so we are able to set a rough release date and announce pricing details.
VoltaicHD for Mac version 2.0 will be released early in October, all going well.
Features
It will include:
- the new ShedWorx AVCHD Previewer
- Trimming of AVCHD movies
- Uploading to YouTube
- Sending to iPhone, iPod and AppleTV
The combination of these new features will allow you to load an AVCHD movie straight from your camera, trim it as required, then send to YouTube or iTunes with just a few clicks of the mouse.
We will be extending our simple AVCHD editing features in the months ahead to provide a simple, easy alternative to the annoying and time consuming process of importing, converting, editing in iMovie and uploading.
Pricing
We will be increasing the price of VoltaicHD for Mac by $5 US when version 2.0 is released. This is partly to reflect the value of the new native AVCHD editing features in 2.0, and to follow afterwards. It also reflects the fact that the $US continues to drop against the Aussie $ and shows no sign of rising in the foreseeable future. As you may be aware, we are based in Perth, Australia and pay all our people in $AUD.
Version 2.0 will be our first paid upgrade in the two years that ShedWorx has been running. Version 2.0 will cost $9.99 US for existing users, but anyone who bought VoltaicHD for Mac on or after July 1 this year will receive a free upgrade.