Submitted by jeff on Thu, 18/11/2010 - 02:39
Back in 2006 when Justin and I started this crazy high definition video stuff, I wanted to make sure that our software was "societally responsible". That is, I wanted to give back to the community in one way or another. Since then, mac1080hd.com has become shedworx and the economy has been on a roller coaster ride, but my commitment to supporting charities continues...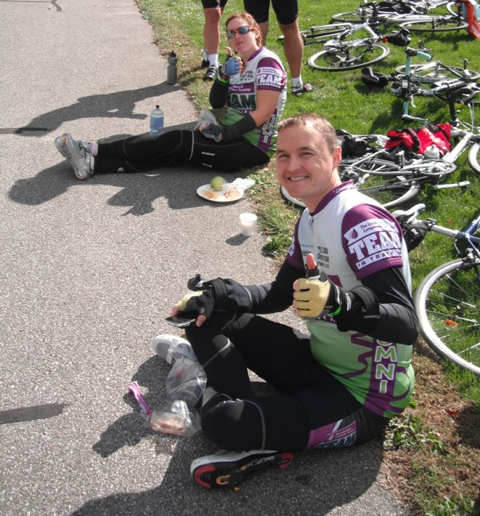 The Leukemia & Lymphoma Society is an organization dedicated to supporting patients and research involved in blood cancers. Team in Training is a fundraising arm of the Society that promotes fitness through endurance events while raising money for the cause. Both in 2006 and 2009, revenue from software sales was used to support my TnT fundraising. After extensive training through this past summer, I participated in the Apple Cider Century ride with the Indiana Chapter of Team in Training (TnT). This was a 100 mile bicycle ride through the rolling hills of southern Michigan state. For the fall season of TnT endurance events, Shedworx was a "Team Indiana Sponsor" by contributing a corporate donation to my fundraising efforts.
Shedworx and I plan to continue supporting charities such as the Leukemia & Lymphoma Society in the future. We thank all of our customers who, by extension, are allowing us to give back to society.
Jeff
Shedworx Co-founder