Submitted by justin on Fri, 26/08/2011 - 10:56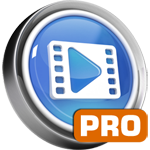 Smart Converter Free and Pro version 1.2 are now available on the Mac App Store!
Free updates for both, so get them now!
Fixes and Improvements
We had a couple of minor problems with version 1.1 which resulted in some conversions running much, much slower than they had under the original Smart Converter Free.
In short, we had inadvertently disabled some of the 'smarts' being applied to conversions in some situations, so Smart Converter got a bit dumb. It was converting as slowly as all the other regular converters out there in some situations.
The good news is that Smart Converter is now back to its previous level of intelligence, and even a little bit smarter in some cases (mainly involving AVCHD, or MTS high definition videos) so we're sure that you will love it.
No VOB Support
As per our previous post about this, Apple won't allow VOB video file support in Smart Converter. VOB files are the videos inside a DVD.
We do allow VOB support in our Shedworx version, so if you need this, get the Shedworx version of Smart Converter, not the App Store version.
What's Next?
Due to the financial success of Smart Converter Pro, we're able to get started on the next version already. We're planning features for the upgrade now, so please email us with any suggestions you have. We'll post the feature list for v1.3 as soon as we confirm it.
Download Now!
As for all App Store apps, this is a free upgrade, so download it now and see for yourself.
If you have any problems, please email us at smartconverter@shedworx.com. If you have some general questions that you think others might also want the answer to, feel free to post a comment at the bottom of this post and we'll get back to you ASAP.
Good luck with your conversions and thank you to everyone who has purchased Smart Converter Pro so far.