Submitted by justin on Sat, 07/04/2012 - 20:00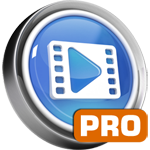 Smart Converter and Smart Converter Pro version 1.4.3 are now available on the Mac App Store and shedworx.com.
This updates brings in support for the Apple TV 2, the iPad 3 and iPhone 4.
The new presets for Apple TV and iPad support video up to 1080p with higher bit rates.
We have left the main presets (the ones on the main Smart Converter window) at lower settings because you really can't tell the difference between 720p and 1080p, especially on an iPad.
The new high resolution settings can be found under the 'Other' menu.