Submitted by justin on Fri, 12/08/2011 - 14:57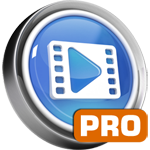 Within 24 hours of launch, Smart Converter Pro has become the top ranked Video Converter on the Mac App Store worldwide!
Smart Converter Pro is now the top ranked video converter in both the Top Paid and Top Grossing lists on the Mac App Store.
Smart Converter free edition continues to hold down Number 1 spot on the Top Free list for Video. We've been the Number 1 free Video app for five weeks now.
The Smart Converter Engine
Hundreds of thousands of people all over the world are now using the Smart Converter Engine to convert their video and music. The same Smart Converter Engine is used in both Basic and Pro versions of the app, so everyone can enjoy the unprecedented speed that Smart Converter makes possible.
Go Pro
For people who have a lot of files to convert, or just need to take more control of their conversions, Smart Converter Pro is the answer. We're pleased to see so many people buying Smart Converter Pro to take control of their conversions.