Submitted by justin on Sun, 10/07/2011 - 07:00

Last week we released our new free video converter - Smart Converter.
Smart Converter is a multi-purpose video converter that we decided to make free.
We figured that everyone needs a good converter sometime, and if you just want to do single conversions here and there, we're happy to let everyone have this for free.
The Journey So Far
Smart Converter went live on the Mac App Store at 8am (Perth time) on Thursday 7th July 2011.
Within 16 hours Smart Converter shot to the top of the free app list in the Video Category for most countries, and was making a charge on the top free app overall.
Within 48 hours of launch, Smart Converter was the top free app in all major countries except the USA where it remained in spot number 2.
The US took a lot longer to crack the top Free App spot, but we finally got there 72 hours after launch.
We've passed a bunch of popular free apps along the way including Twitter, Evernote and Kindle.
Smart Converter has an average 4 star rating around the world with ratings and reviews increasing by the hour.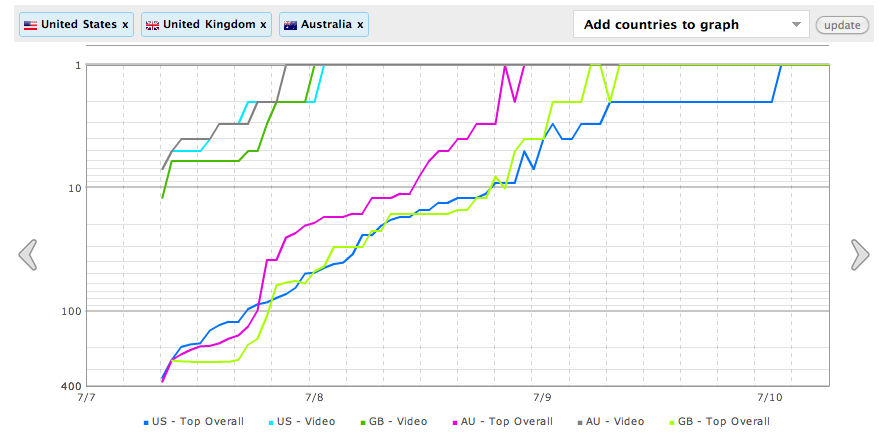 What is Smart Converter?
Smart Converter is a video converter that uses our own video tools and FFmpeg to convert videos from one format to another.
There are many free video converters on the App Store and available for general download, but these apps are just simple user interfaces over FFmpeg. These apps just call FFmpeg in the background wihtout applying anyy smarts to the conversion.
Smart Converter does a lot of checking of your video and the output format that you have chosen before doing any conversion. It then does a highly optimised conversion when its ready. This is where it gets its 'smarts'.
Smart Converter includes an ad display system that displays an ad while conversion is underway. We are using this to promote Smart Converter Pro and other Shedworx apps.
What's next?
We are developing Smart Converter Pro right now. It would have been nice to have it ready now, but we decided to get Smart Converter out there now, refine our conversions, then release Smart Converter Pro.
We will continue to improve our conversion engine behind Smart Converter and the free version will always include the same fullly-functional engine as the Pro version. Smart Converter Pro will include batch conversion capability, no ads, and more control over the actual conversion process.
Its been an exciting ride so far! Our daily install rate is still increasing so I think Smart Converter will keep top spot for a while yet.
Thanks to everyone who has installed Smart Converter so far! If you haven't, grab it now - its free after all.